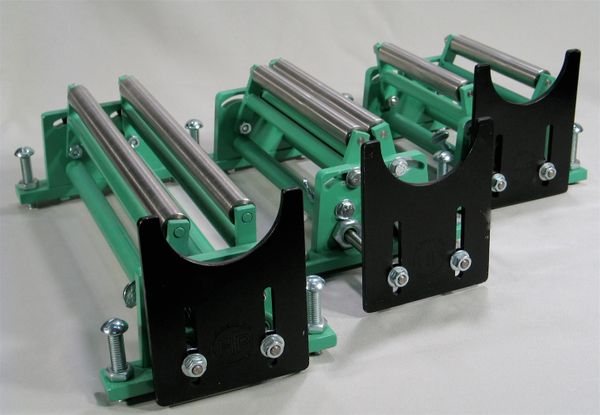 Adjustable Bench Roller
LIMITED TIME- Receive a carbon paddle tool with purchase of roller.
Adjustable glass tooling bench roller. 3/4" diameter rollers adjust from touching out to a center distance of 4-1/2", Tubing diameter of 8mm-200mm can be tooled easily. Optional blast shield (black plate on front) offers some protection from flame, as well as giving a stable perpendicular edge to stabilize tool. Replaceable shielded bearing ensures decades of use. Many of our rollers have been in use since we started making them in 1966. Available with or without blast shield in 4",6",8",10",12" sizes.
Proudly manufactured in the USA.