Laboratory Support Lift, Heavy Duty Lab Jack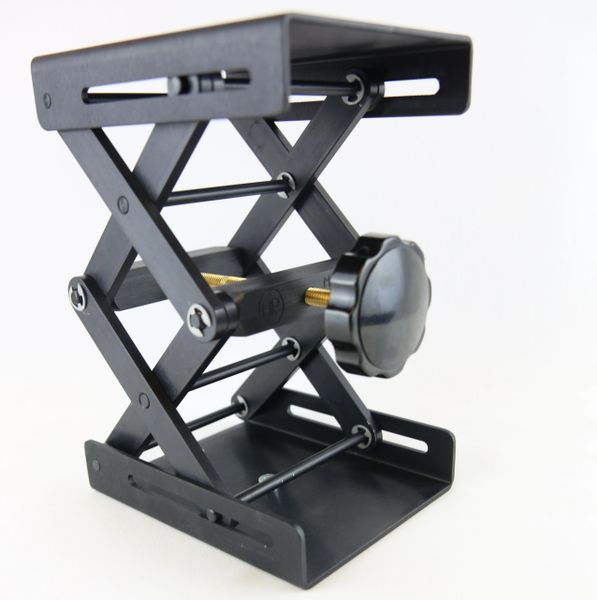 Laboratory Support Lift, Heavy Duty Lab Jack
Laboratory Support Lift provide stable height adjustment from 75mm through 280mm(3"-11")  and support for items in the lab such as baths, flasks, hot plate stirrers, etc. up to 45kg (100lbs). 120mm x 150mm (4.75x5.88") top and bottom plate are constructed of anodized aluminum with a brass screw and bakelite handwheel, 100% Made in USA.
OPTIONAL- Expansion plates have a threaded hole for the anodized aluminum support rod and is 12.7mm(1/2") OD x 675mm(26-1/2") tall.
OPTIONAL- ADD-A-LIFT clamp allows connection of a second lift to lab lattice system or optional support rod.